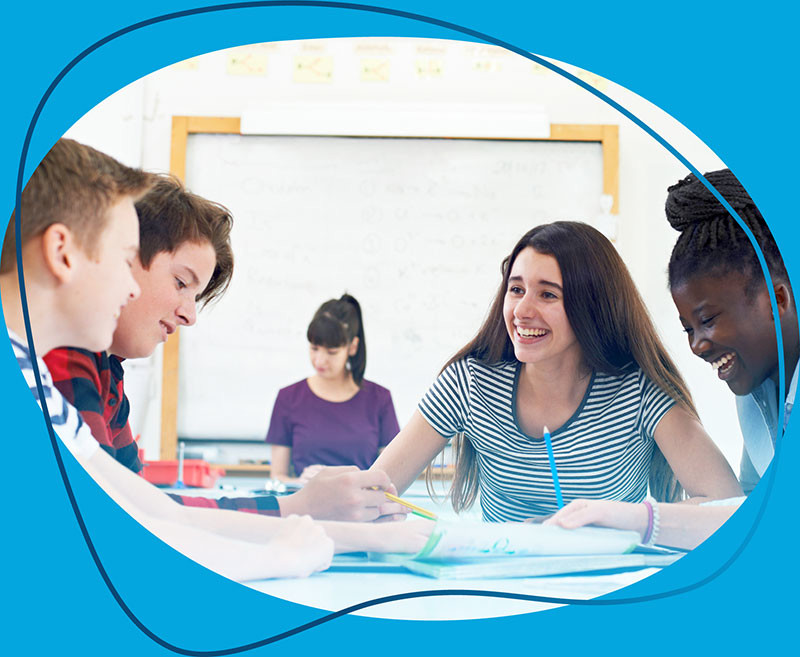 Career Resources for High School Students in Aquatics
When considering your post-graduation options, don't be discouraged if a traditional four-year degree is not right for you. Instead, consider an industry that allows you to hit the ground running in a line of work with endless growth and potential. Work in Aquatics provides career resources for high school students and recent graduates to discover their passion in the pool and hot tub industry.
Why Should High School Students Choose Pool and Spa Industry Jobs?
Choosing to work in the aquatics industry has many advantages over enrolling in college, including: 
Fresh out of high school, you can kickstart your career, a path more and more students are choosing to take as they understand the value and reward the skilled trades provide.

If you find yourself disinterested in the traditional college route, you can jump right into the aquatics industry with little to no experience.
This industry makes it easy for recent graduates to apply their school interests to a career in a variety of fields.
Most importantly, you will receive training that will enable you to develop your skillset and grow in your career. No matter the field you decide to pursue, you will have the opportunity to learn and master your chosen trade.
Trades like aquatics are not an uncommon path for students who forego college. As of October 2021, recent high school graduates who decided not to enroll in college were twice as likely as enrolled graduates to be in the labor force, according to the U.S. Bureau of Labor Statistics.
What Does a Career in Aquatics Look Like?
Students sustain the growth of this industry, sharing new and innovative ideas that revolutionize current practices and operations. Ideal pool and spa industry jobs for high school students might include opportunities in the construction and design fields for those interested in math or science, while those geared more toward writing and communications can discover roles in sales or management.
Work in Aquatics offers career resources for high school students that put job seekers on the track to success as they grow personally and professionally. High school graduates or those pursuing a GED are still at a stage in life figuring out their next steps, and Work in Aquatics is here to provide a promising path for the future. 
The pool and hot tub industry is a robust, comprehensive field that allows students to explore different sectors and uncover their interests. Students will also establish relationships with industry experts to gain important advice as they begin their careers. 
You'll never be restricted to one area of this industry. The skills you adopt along the way are transferable to many different sectors and allow you to discover where you'll flourish most. Interested in joining us? Work in Aquatics offers additional resources for you, from tips and success stories to apprenticeship opportunities.