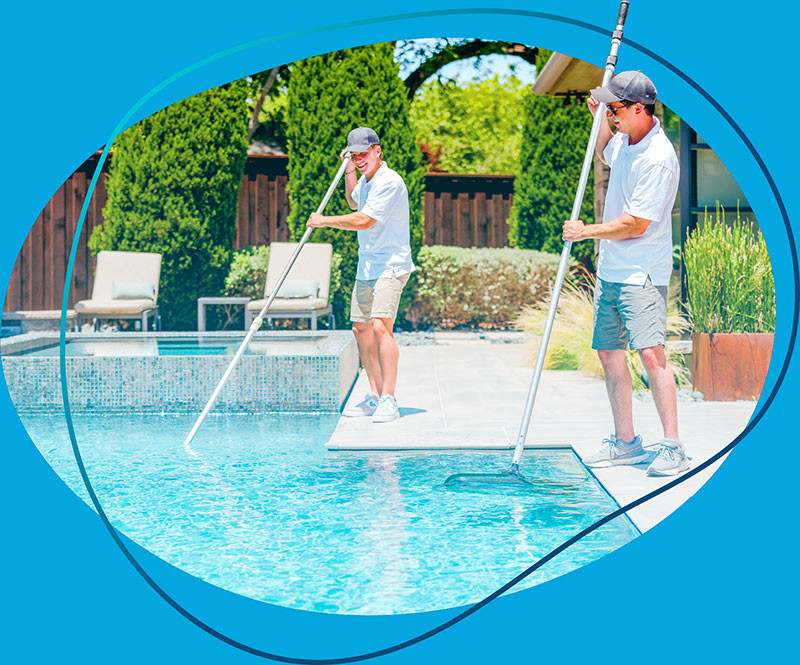 A Career in Aquatics Pays Off 
The aquatics industry offers competitive salaries and comfortable benefits packages to job seekers of all backgrounds. While beginning a trade profession as a pool builder or hot tub maintenance and service technician, you can even start earning while you train as an apprentice. Alternative career pathways in the industry are also ripe with opportunities to further develop your skills and increase your earning potential over time. 
If you're pursuing a career in the pool, spa, and hot tub industry that requires a college degree or additional prior experience, salaries will range from $60,000 to more than $100,000 per year. Whether working in retail sales or design and engineering, you will play an important role in the creation of safe, beautiful aquatic environments for households and communities. 
Jobs across the industry allow for fast, upward mobility and long-term job security, and most employers provide paid time off and essential benefits including health, dental, and vision insurance. 
ESTIMATED ANNUAL COMPENSATION FOR CAREERS IN AQUATICS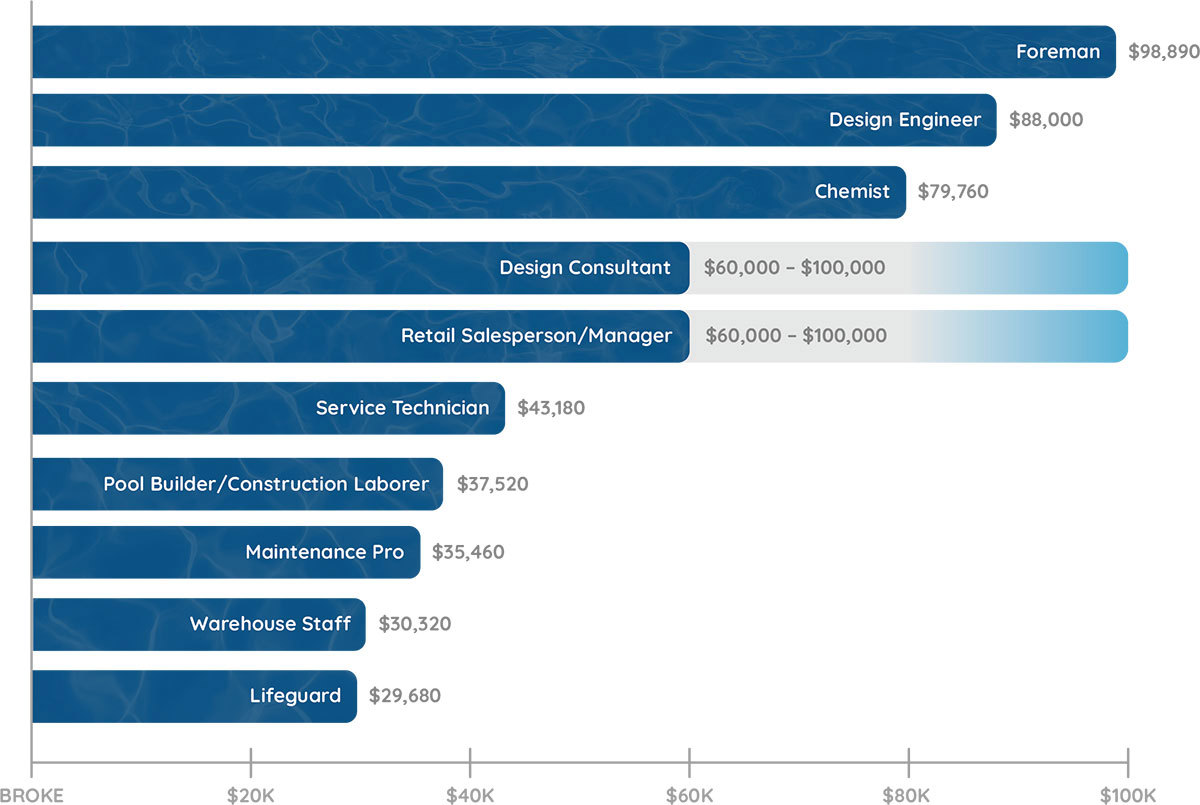 Actual compensation will be determined by position level, prior experience, geographic location, and company.