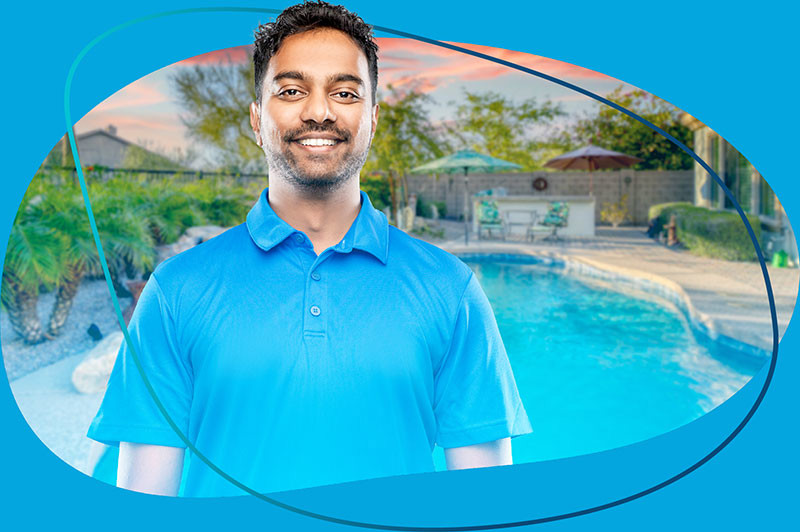 Pool & Hot Tub Apprenticeship Programs
Earn while you learn!  
Apprenticeships give you critical hands-on career training and a paycheck starting on day one. PHTA's Apprenticeship Programs are approved by the U.S. Department of Labor and provide an incredible opportunity to develop a skilled trade that's increasingly in demand.  
What Are the Benefits of a Pool and Hot Tub Apprenticeship?
Start a career with a competitive salary and no educational debt
New skill development with guidance from an experienced mentor
A certification you can take anywhere in the U.S.
What Do Maintenance and Service Technicians Do?
Pool and hot tub maintenance and service technicians play a critical role in keeping people healthy and safe by maintaining beautiful aquatic environments where people live, exercise, and play. These apprenticeships offer training in a variety of skills including how to:
Develop and practice worksite safety
Evaluate equipment and fixture performance
Perform chemical analysis and dispense chemicals to regulatory standards
Determine structural and surface conditions and failures of pools and spas
Service, maintain and troubleshoot operating systems 
What Do Pool Installer Technicians Do?
Pool installer technicians are valuable professionals improving quality of life by helping to construct aquatic environments. Through structured training, apprentices will learn how to: 
Develop and practice worksite safety and maintain safe work environments
Accurately read plans in relation to pool and spa construction
Apply the correct order of operations for pool construction
Effectively calculate elevations and slopes, maintain erosion control and apply basic pool hydraulics principles
How Do I Get Started?
If you're ready to start your future as a maintenance and service technician or pool installer technician, find a sponsoring company in your area to get started.
 Visit apprenticeship.phta.org for more information.