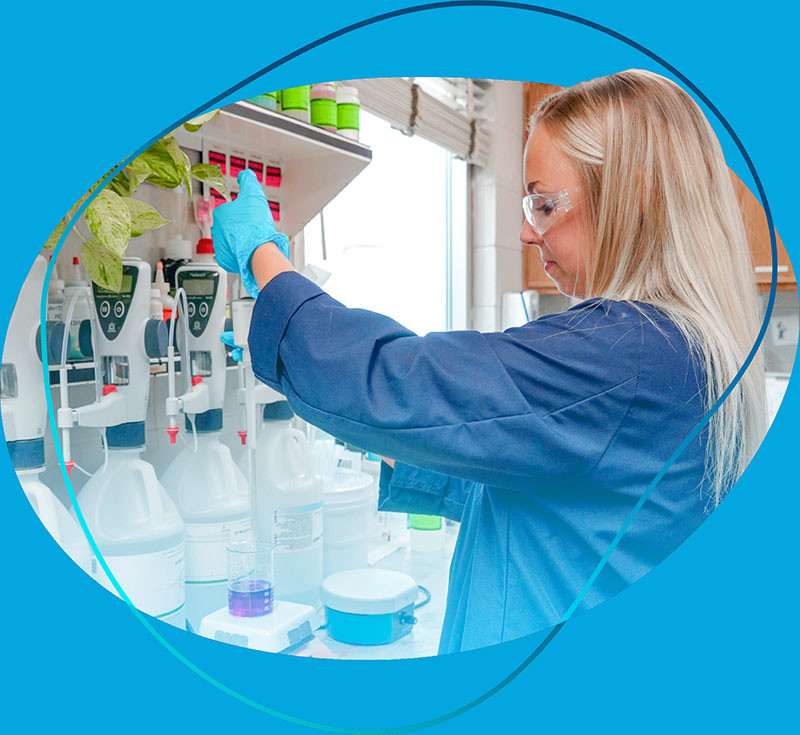 Career Resources for Women in Aquatics
The pool and hot tub industry opens a world of career possibilities, and there is strong demand for more women in the workforce. While exploring your options, you will find that pool and hot tub industry jobs offer women competitive pay, positive work-life balance and plenty of room for career advancement. For working parents, the schedule flexibility in many roles is a game-changer.
Women Are in Demand in the Aquatics Workforce
There's a huge need for talent in sectors such as building and service, where women are traditionally underrepresented. Women make up only 9.1% of all pool technicians, and just 3.5% of pool installers, which means there is an urgent need for more women in these fields. Jobs in these lines of work offer career stability, excellent benefits and apprenticeship opportunities for those just getting started.
Why Should 
Women Choose Pool and Hot Tub Industry Jobs?
No matter which career path you pick, you will be able to develop new skills through the many career resources for women this industry provides, such as on-the-job training, while flexing your natural strengths. Effective communication and a strong work ethic will take you far in any sector of the industry, whether you are interested in a skilled trade, a sales representative role, a senior management position or one of the many other opportunities in aquatics.
To top it all off, jobs in aquatics are extremely rewarding, as this industry plays a critical role in creating and maintaining safe swimming pools, hot tubs, spas and other aquatic environments for families and communities to enjoy.
From new product development to equipment maintenance, customer service to life-saving swim instruction, your work will make a difference in people's daily lives. Take advantage of the Work in Aquatics career resources for women below as you consider the next step in your career.